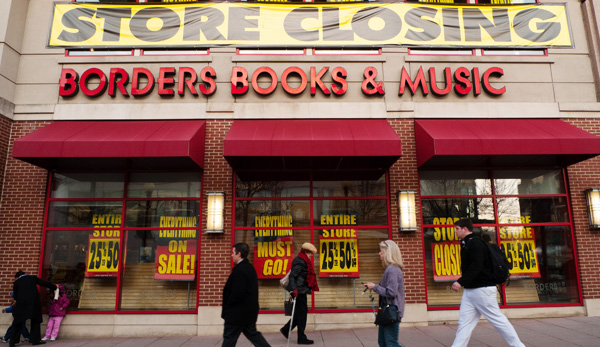 The Border's store where I get my free wi-fi is going out of business as the company liquidates its assets. I'll miss Border's, not just for the wi-fi, but for the Orange Creme Soda, hot chocolate (with whipped cream studded with chocolate bits), the musicians who came to perform in the cafe' on weekends, and of course, the books.
Since Border's was the only wi-fi spot within walking distance, and I have little money for gas, for the time being I will have to limit my posts and Entrecarding to every other week. This will also give me more time to work on bigger projects that I plan to post here.
This little song is set to the tune "
Farewell to the Mountains
", which was allegedly written by Davy Crockett, (and sung by Fess Parker in the Disney movie
Davy Crockett, King of the Wild Frontier
.
Farewell, to old Border's, whose location to me,
Was harbor and refuge for my sanity.
No food was forbidden at the old cafe',
Their Orange Creme Soda always made my day.
The comics I read, the Wi-Fi I surfed,
The drinks that I drank, the treats that I scarfed,
The music performers, farewell to ye all
Seeking a new free hotspot, I rise or I fall.